Taiwan has so many delicious dishes that it is difficult to say which is the best three. Some people like
(Three Cups Chicken
), (
Frog legs
) and (
Mapo Tofu
) the best. However, I think (
Beef Noodles
)
, (
Gong Bou Chicken
) and (
Braised Pork
) are the best dishes in Taiwan.
Beef noodles are
made
with beef, noodles and vegetables and I think it's delicious because love/like beef soup.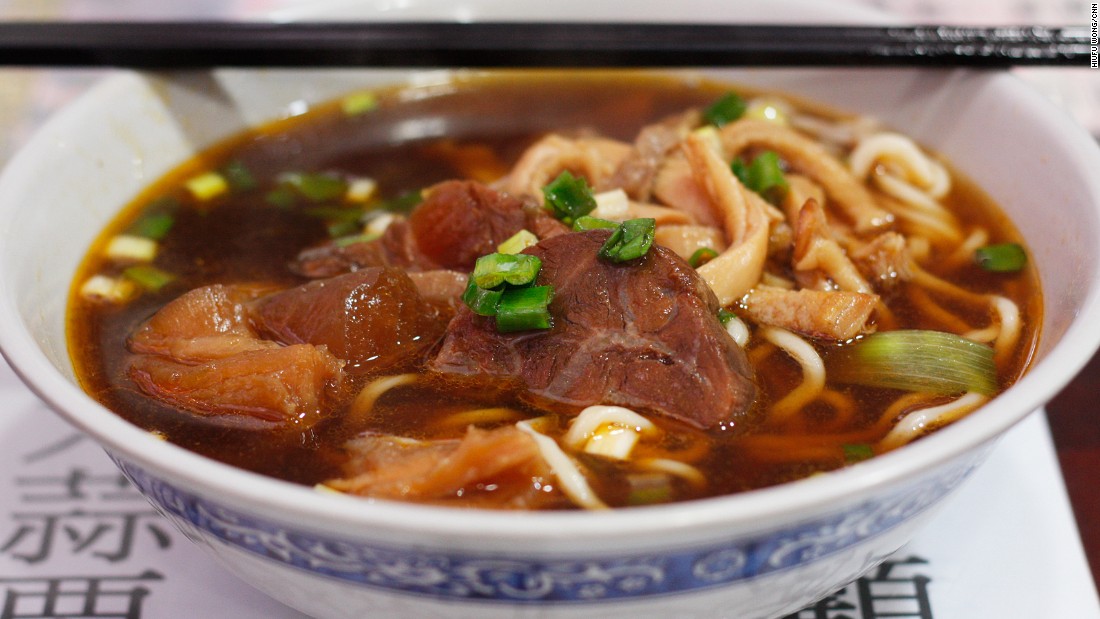 Gong Bau Chicken is a little different. It's made of chicken, garlic and chilies. d I like it because it's spicy.
Finally, Braised Pork is pork and I like it because it's so tasty.